Aviation blogger, vlogger, author and photographer Sam Chui is well known for his YouTube success. Anyone who enjoys watching videos of other people flying about will inevitably have come across his channel, and will undoubtedly have been hooked.
Sam's trip reports are a cut above anything else out there, from the entertaining commentary to the unique footage from cockpits, crew rests and other inaccessible places. But the thing that really sets Sam's work apart is his boundless enthusiasm and his deep knowledge of all things aviation.
Photo: Sam Chui
Simple Flying chatted with Sam about how he got to where he is today. Here's the story of how a young man with a camera grew into one of the most loved and respected aviation journalists today.
Sam Chui – the beginnings
Like many avgeeks, Sam's journey started staring at planes from the ground. Living in Hong Kong, he became fascinated from a very young age with the huge aircraft banking dramatically over the city on their way into Kai Tak. The bug had bitten, and by the time he was in college, he was a fully signed up spotter. Speaking to Simple Flying, he told us,
"In the late 90s, I was a planespotter. I was a college student, and when I first got my driver's license, my first trip out was to the airport. At that time, I studied in Australia, and I lived in Sydney. So I drove out to Sydney Airport every day after school, and every weekend to watch airplanes."
Photo: Sam Chui
Sam was dedicated to his hobby, giving up most of his free time to photograph airplanes. Keen to share his talent with the world, he launched a website to host his photos – samchuiphotos.com – hosted on the now defunct Yahoo! GeoCities. But, to begin with, his fascination with airplanes was limited to looking at them from the outside.
Things changed when Sam graduated from education and entered the world of work. With money in his pocket, Sam began to travel more, both for work and for pleasure, and wanted to share his travel experiences.
"It was around 2002 when I got my first digital camera – a Nikon D 100, the first DSLR in the world – it changed everything. Now, I didn't have to spend money on developing films or worry about using up film with each click, so I started sharing my trip reports. I took flights, shared my photos on my blog, and slowly, slowly started building up an audience that was interested in this sort of content."
Photo: Sam Chui
Helping Sam grow his audience was his passion for flying on rare, unusual or special flights. Post-9/11, many airplane types were beginning to be phased out to make way for newer, more efficient aircraft. Airlines began waving goodbye to planes like the 727, the DC-10, the older 747s, and this presented an opportunity for Sam, as he explained,
"I made it my quest to chase down flights on rare airplanes so I could fly them at least once before they retired. Of course, I made trip reports on these flights, and my audience continued to grow."
Entering the world of video
As the world became more digitally mature, new opportunities began to emerge. Alongside the smartphone revolution in the 2010s came a shift in demand for content. While photography remains a popular medium, a new player was in the ring, and its name was video. Sam explained,
"It was around the mid-2010s when I got my first iPhone, I think at the time it was an iPhone 6, and I started to record more video. I realized then that video was the next big thing, so that's how I started a YouTube channel."
Photo: Sam Chui
Sam had actually started up a YouTube channel some years before, in around 2007, but it had lain dormant with just one upload on the page. From 2015 onwards, he began to upload more regularly, documenting his trips and sharing his opinions on the airlines he flew. This was a massive hit with the audience, and his subscriber numbers grew and grew.
Giving up the day job
By 2017, Sam had become serious about the videos he was making. Thanks to his high paying banking job, he was more freely able to fund his travels and to keep making videos that his audience loved. But as the subscribers grew, so did the income he was making from the videos, and he began to wonder whether this could be more than just a hobby. He said,
"I was fascinated by the advertising proceeds from YouTube and how they were growing every month. At one point, they exceeded my day job salary, and I started to consider quitting my day job to fully dedicate to vlogging because I knew that was where my passions lay.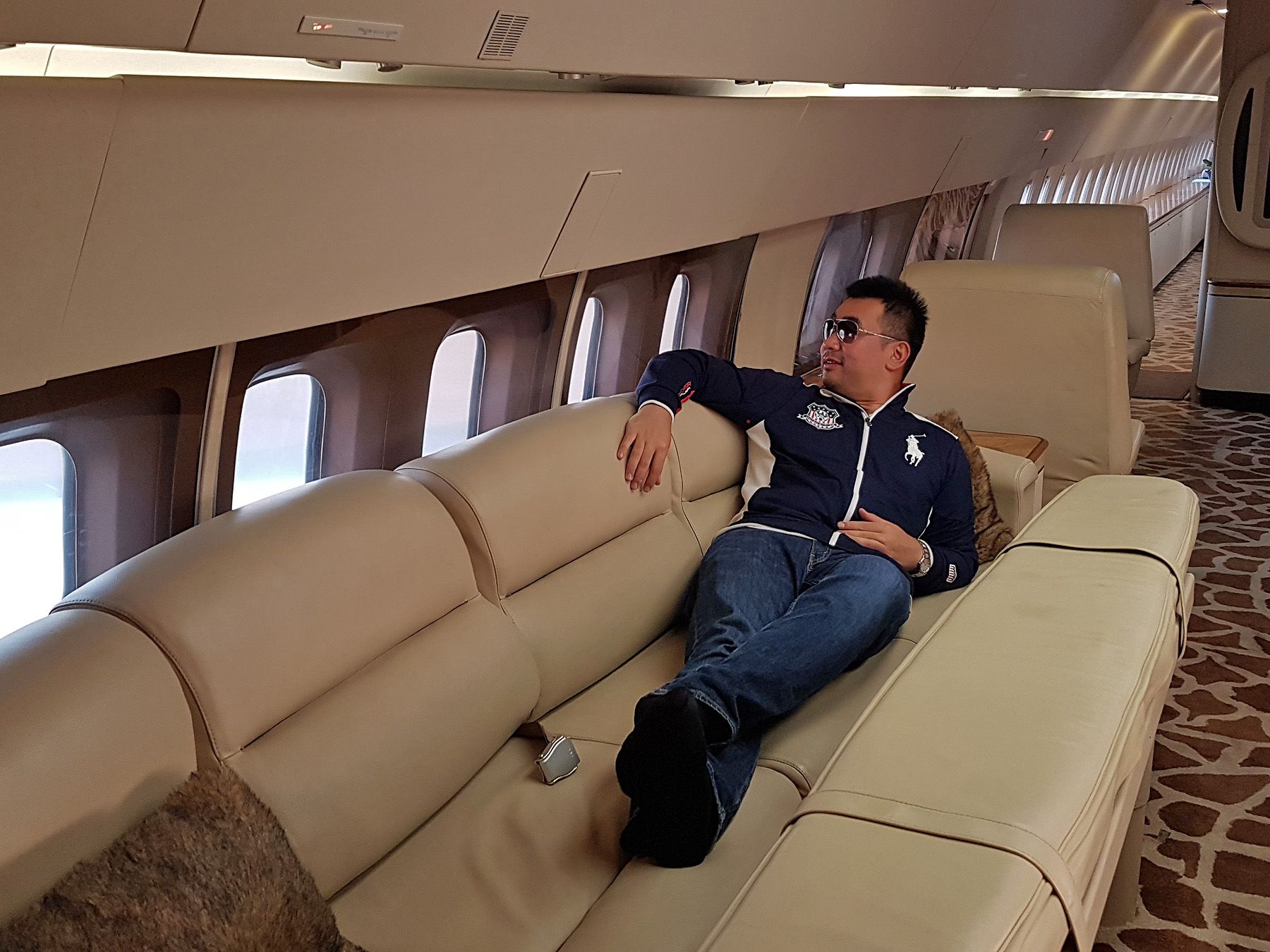 "I paralleled my day job and my vlogging as long as I could, until April 2018 when I finally took the plunge to align my 'job' and my passion together. A lot of my colleagues thought I was crazy to let go of such a good job. Since then, I've never looked back."
Photo: Sam Chui
Sam doesn't like to call his vlogging work a 'job,' as even though it supports his lifestyle, funds his travels and keeps a roof over his head, he still sees it as a hobby; a way to express his passion for aviation.
"The difference of job and hobby is, at a job you rarely have a choice to do things you like. You are just told to do your job. To me, vlogging and blogging is not a job; I have a choice to do things I love and select topics and trips that I enjoy. I have the choice of when to do things, I am in control of my lifestyle."
Although the pandemic slowed Sam down somewhat, he took the opportunity to reinvent himself and add more irons to his fire. He has opened a public relations and media consultancy for the aviation industry – the first to be opened in the Middle East. And, of course, he continues to fly high, in all possible ways.
Photo: Sam Chui
His YouTube channel has soared to more than three million subscribers, with his most popular videos exceeding 60 million plays! And he hasn't stopped yet, although he's more selective about the flights he takes and reviews these days.
"Today, 50% of flights I take are driven by events such as deliveries, inaugural flights, air shows and special one-off flights. They are meaningful just to get on!"
Advice for budding aviation vloggers
Sam feels incredibly lucky to be able to make a living out of something he loves so much. But he has worked very hard to get there, and continues to strive to be just a little better than all the rest in everything he does. His advice for anyone who dreams of being in a similar position? He told us,
"The two things you need to look at are: one, is this truly what you want, because this is driven by passion. And two, you need to think about what your audience likes. You need to deliver to your audience the content they enjoy, so it's not only about what you like; you need to align your interests with your audience. Always think about how you can benefit your audience to keep them coming back."
Are you a Sam Chui fan? Keen to start vlogging your own air travel? Let us know in the comments.
Source: simpleflying.com