The medical emergency prompted the emergency landing, but the passenger sadly passed away onboard.
IndiGo flight 6E1736 from Delhi to Doha made an emergency diversion at Karachi Airport (KHI) due to a medical emergency onboard. A passenger reportedly lost consciousness during the flight, prompting the crew to land immediately for medical assistance. However, the traveler was tragically declared dead on the ground in Karachi.
Permission to land
IndiGo's daily service from Delhi IGI Airport (DEL) to Doha Hamad International Airport (DOH), 6E1736, departed at 22:17 local time. The flight was due to land in DOH at 23:55, flying for just under four hours. However, things went far from normal on Sunday, 12th March.
The A320neo began its usual flight, going west over Pakistan before flying over the Persian Gulf and descending to Qatar. However, 1 hour and 45 minutes into the journey, the flight made a sharp turn toward Karachi Airport (KHI) due to a medical situation on the flight. After communication details to ATC, the aircraft was given clearance to land, and medical crews were on standby to attend to the ailing passenger. The flight landed in KHI at 00:10 local time.
"" data-img-url="https://static1.simpleflyingimages.com/wordpress/wp-content/uploads/2023/03/screenshot-2023-03-14-at-00-51-47.png" data-modal-container-id="single-image-modal-container" data-modal-id="single-image-modal">
Sadly, there was nothing doctors could do in Karachi, with the passenger, a 60-year-old Nigerian male, declared brought dead. The cause of death is listed as a heart attack, with the passenger suffering from pre-existing medical conditions and seeking healthcare in India. In a statement, IndiGo said,
"We are deeply saddened by the news and our prayers and wishes are with his family and loved ones. We're currently making arrangements for transferring the other passengers of the flight, in coordination with the relevant authorities."
Return to Delhi
Data from FlightRadar24.com shows that the Airbus A320neo, 2.7 years old and registration VT-ISL, returned to New Delhi after the incident instead of carrying on to Doha. This may have been due to the crew reaching their duty limit time by the time the plane was ready to depart Karachi. The aircraft left KHI at 04:06 and landed in Delhi at 06:08 local time after flying for just over 90 minutes. Passengers were likely rebooked onto IndiGo's next available departure to Doha the same morning.
Due to long-standing political tensions between India and Pakistan, diversions by either country's aircraft to the other are widely reported. There are no direct connections between the neighboring countries, and landings are only done for medical or technical emergencies.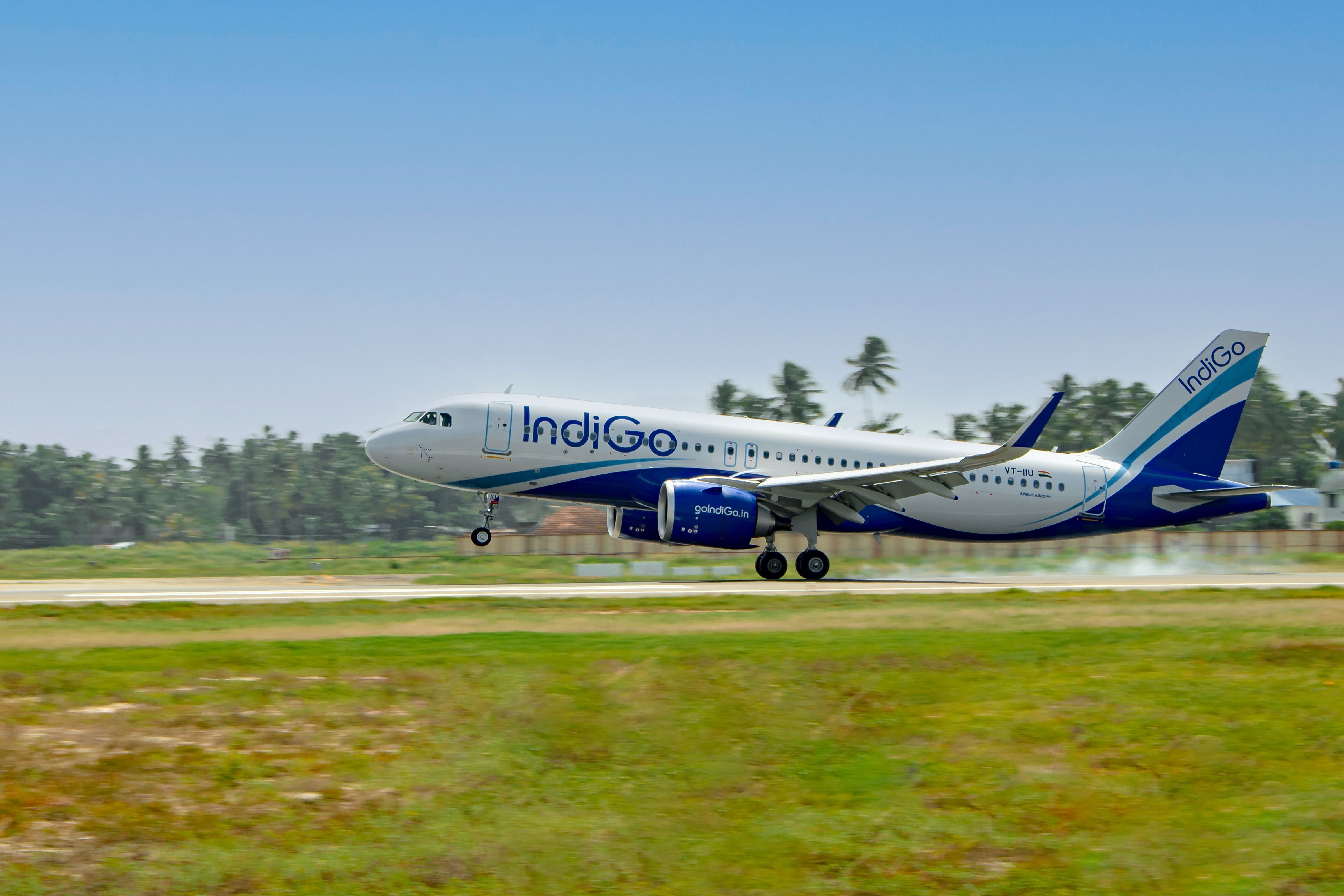 Despite a brief interruption in 2019, flights to and from India and the Middle East, Europe, and North America use Pakistani airspace, just as Pakistan's airlines use Indian airspace for access to East Asia. In recent months, at least two UAE-bound flights, one from SpiceJet and IndiGo each, have diverted to Karachi due to technical issues and were granted permission to do so. However, services remain restricted to these odd diversions, but with Russian airspace closed to Western airlines, access to Pakistan's airspace is key to maintain connectivity to India currently. Have you ever been on a flight that has been diverted? What was your experience? Let us know in the comments.
Source: simpleflying.com