The Nigerian Government announced that Ethiopian Airlines, Africa's most prominent air carrier, was selected as a strategic partner and 49% shareholder of Nigeria Air. A breakdown of stakes showed that Ethiopian Airlines would own 49 % equity, the federal government would control 5 % equity, while a consortium of three Nigerian investors, MRS, SAHCO, and other institutional investors will have 46 %.
The stakeholders involved
Speaking during a press conference in Abuja, the Minister of Aviation, Hadi Sirika, noted that after a careful, detailed, and ICRC-governed selection process, Ethiopian Airlines (ET) Consortium has been selected as the preferred bidder for Nigeria Air.
He noted that the consortium will be subjected to a due diligence process, after which the contract will be negotiated between the consortium and the FGN, leading to a Full Business Case, which will be expected to be approved Federal Executive Council (FEC). The process, according to the minister, will take off in six to eight weeks.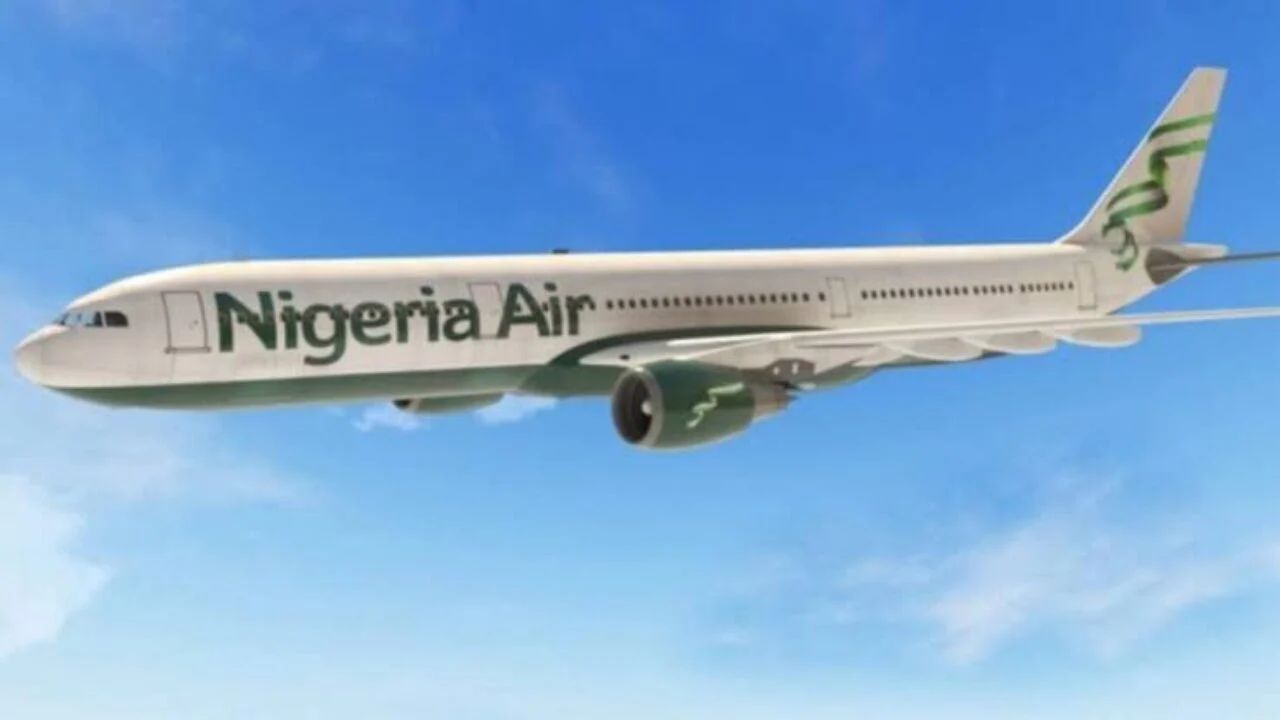 Fleet and first routes
The overall share capital of around $300 million will be provided by the preferred bidder that will launch Nigeria Air to its full size of 30 aircraft and international operation within the next two years. Nigeria Air will be launched with three Boeing 737-800 in a configuration very suitable for the Nigerian market.
It will launch with a shuttle service between Abuja and Lagos to establish a new comfortable, reliable, and affordable travel between these two major Nigerian Airports. Other domestic destinations will follow thereafter. According to the Minister of aviation,
"A signature-ready contract has been finalized with Ethiopian Airlines for the three Boeing 737-800 with a 16 Business Class and 150 Economy Class configuration."
"" data-img-url="https://static1.simpleflyingimages.com/wordpress/wp-content/uploads/2022/08/EE3F27C0-49AC-48BE-AE57-AA1AF3FD3C0A.png" data-modal-container-id="single-image-modal-container" data-modal-id="single-image-modal">
The approval process and recruitment
All executives have been approved by NCAA (Nigeria Civil Aviation Authority), and the Air Transport License has also been issued. Nigeria Air (having identified the first three aircraft) will finalize all necessary Operation Manuals and then go through the inspection and approval process of NCAA.
The money spent for the launch of Nigeria Air, for all the requirements to establish an AOC ( Air Operators Certificate) and be admitted to starting an airline operation as prescribed in the FEC-approved Outline Business Case (OBC), is well within the 5 % capital investment of the Federal Government of Nigeria. The minister added,
"No further federal government funding will be provided above the five percent share capital of the next national Carrier of Nigeria, which was provided to launch Nigeria Air."
The airline has already begun its recruitment process, announced in a memo posted to the official Twitter account of the Federal Ministry of Aviation at the end of last week. The memo reads,
"Nigeria Air is now recruiting qualified crew for the following positions: Experienced, and current B737 Captains; Experienced, and Current B737 First Officers; Experienced, and Current B737 Senior Cabin Crew and Cabin Crew Experienced, and Current B737 Engineers (B1/B2 preferred)."
The announcement adds that positions will be based in Abuja or Lagos, and that additional details of open positions will be available soon on the airline's website.
Source: simpleflying.com